Resident Amenities
From the site design to the old fashioned porches, Prairie Crossing offers natural ways for people to come together. Residents have access to an enviable array of amenities for year-round outdoor and indoor recreation. There are many opportunities for everyone to engage with lifelong learning, enjoyment of local food, and more. Click here for information about the Prairie Crossing places that create community for the larger Lake County region. Amenities for Prairie Crossing residents include the following.
Lake Aldo Leopold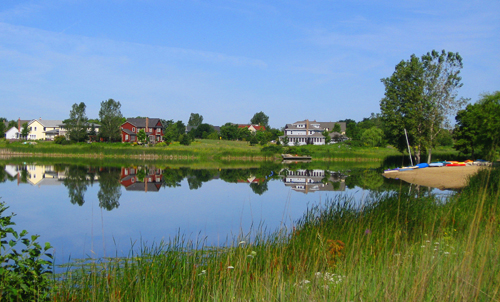 The stunning centerpiece of Prairie Crossing Lake Aldo Leopold, named after the great Wisconsin conservationist and author, is exclusively for residents and guests. The 20-acre lake reaches 18-20 feet deep and thanks to a site design that filters storm water runoff through the prairies and wetlands, the water in the lake is pure enough to swim in. Lake Aldo Leopold is the headwaters of Bull's Brook, ultimately flowing into the Des Plaines River, so water quality has a large impact downstream. It continues to have low nutrient levels, and clarity among the highest for man-made lakes in Lake County. Click here to learn more about Prairie Crossing's stormwater management system that created a beautiful amenity from its detention basin.
Residents of all ages swim at the sandy beach, fish, canoe, or sail in summer and ice skate in winter. A small private beach, limestone overlook, boat dock, and other scenic vistas provide gathering spaces for residents. Buoys are placed by volunteers for distance swimmers. Non-motorized watercraft including canoes, SUP boards, and paddleboats glide through the lake's gentle waters. In the winter, the lake is used for ice skating, hockey games, and ice fishing. Fishing at Lake Aldo Leopold is for residents only, requires the proper fishing license, and is catch and release only except for bluegills/sunfish smaller than 6″ in length. The lake also features a small nesting island, intended as a protected area for birds, which people are requested to view from a distance to respect the wildlife.
Trails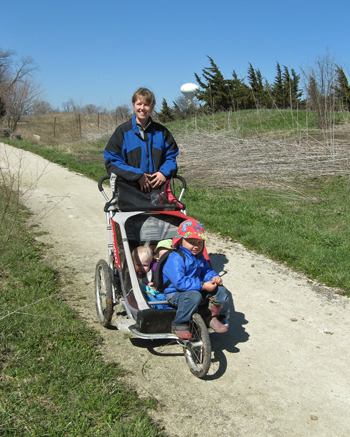 Residents meet to horseback ride, walk, bike or ski the Prairie Crossing's 10 miles of trails. The Prairie Crossing trails also connect to the 5,800 acre Liberty Prairie Reserve, which is open to the public, via the Route 45 underpass and onward to Independence Grove and the Des Plaines River trail.
Stable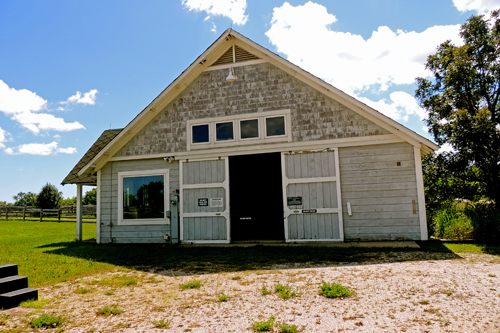 The stable at Prairie Crossing was designed by architecture firm Frederick Phillips & Associates and offers an ideal setting for residents wishing to keep a horse within walking distance of their home.  Nestled in the heart of the community, the Prairie Crossing Stable has stalls, a tack room and a heated lounge. Adjacent to the stable are a large outdoor arena, paddocks and 16 acres of fenced pasture for daily turnout of the horses. There are miles of riding trails within the Prairie Crossing community, and many more miles of trails in the Liberty Prairie Reserve can be reached via an underpass under Route 45. Riders are often spotted on Prairie Crossing trails.
The stable serves Prairie Crossing residents and others. It is managed by the Prairie Crossing Agricultural Association. For information, please call the stable manager at (847) 508-8482.
Fitness Center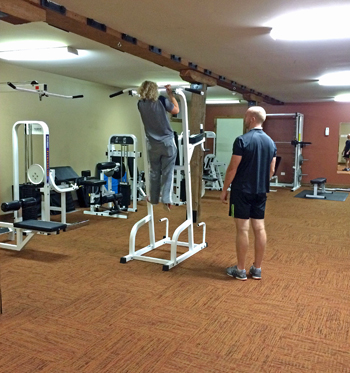 A 24-hour fitness center is located at the Station Shops and features fitness machines, treadmills, free weights, ellipticals, fitness balls, and accessories for residents.
Homeowner association fees pay for the maintenance and upkeep of the Fitness Center, which is managed by the Prairie Crossing Homeowners Association and the Fitness Center Committee.
Prairie Crossing residents should contact Premier Residential Management at 847-415-2540 for access to the fitness center or questions.
Parks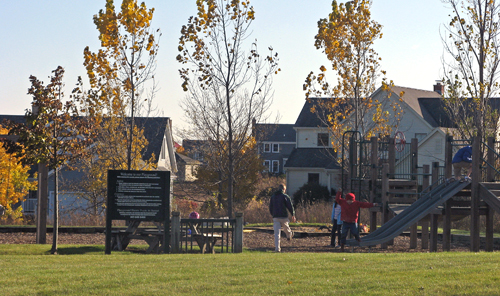 Fourteen parks and playgrounds are spread around the community, twelve of which are owned and maintained by the Prairie Crossing Homeowners Association. The Prairie Crossing Charter School also has a playground in the community as does the Grayslake Park District (John Gage Park).
Parks are clustered around homes and provide open space as well as sandboxes, swings, climbing equipment. John Gage Park also features basketball courts, soccer fields, baseball fields.
The Prairie Crossing Homeowners Association refurbished Prairie Crossing's tennis courts in 2015. Prairie Crossing residents should contact Premier Residential Management at 847-415-2540 for access to the tennis courts.
Playhouse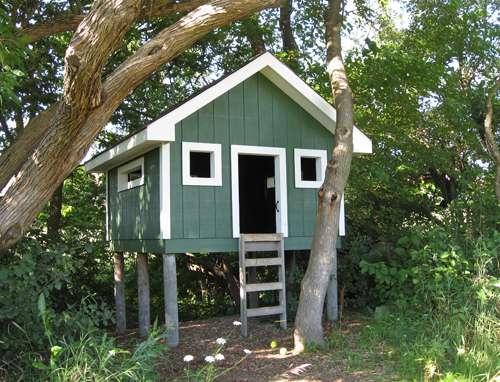 The Playhouse nestled among the trees on Hedgerow Drive was designed by architect Margaret McCurry as a recreation space for young residents. It provides a secluded space for picnics, along with a firepole exit and an imaginative horse swing constructed of recycled tires.
Shared common spaces and parks throughout the community reduce the environmental impact of large individual lawns while also building community, consistent with the Guiding Principles.
Edible Landscape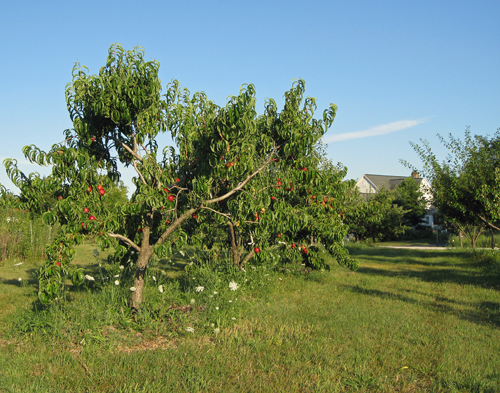 Edible plants are scattered in the landscaping throughout Prairie Crossing, and specifically in the Edible Landscape. The orchard contains over 80 trees and bushes producing blackberries, currants, grapes, elderberries, jostaberries, gooseberries, raspberries, apples, apricots, cherries, peaches, plums, paw paws, persimmon, walnuts, bitternut hickories, and butternuts.
The landscape evolves over time as more plants are added to replace those suffering from disease, to add new variety, or improve cross-pollination. All Prairie Crossing residents are invited to harvest fruit when it ripens, while leaving some in the Edible Landscape for other neighbors to enjoy.
Gazebo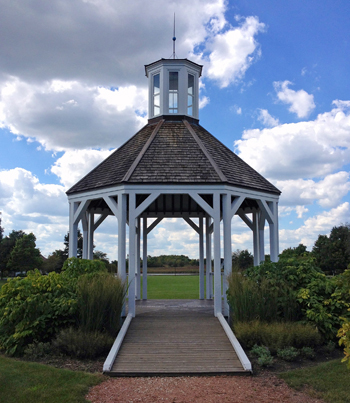 There are many community spaces throughout Prairie Crossing, including the beautiful Turnbull Gazebo on the Village Green. Built in 1995, the gazebo was designed by and named for acclaimed architect William Turnbull, Jr. whose buildings are noted for expressing a sense of place and are outwardly simple yet closely connected to the landscape. He was one of the partners who designed The Sea Ranch on the coast in northern California. Turnbull, along with Prairie Crossing co-developer Vicky Ranney, was a great-grandchild of George B. Post, another celebrated architect who designed the New York Stock Exchange and the Wisconsin State Capital building.
The gazebo is surrounded by homes in the Village Green section of Prairie Crossing, creating a scenic vista and community amenity consistent with the sense of place of early century Midwest small towns. Events at the Gazebo include the annual 4th of July parade and games, star-lit outdoor concerts, and general recreation.