Olmsted Model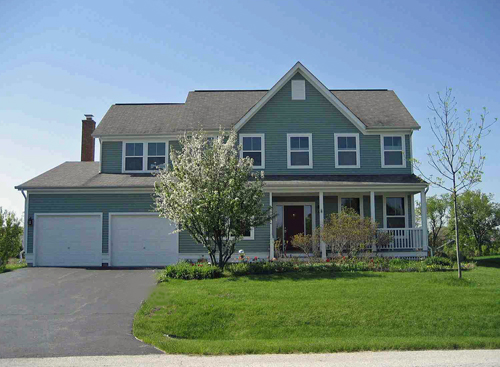 The Olmsted Model was designed by Frederick Phillips. He designed nine house models (over 100 houses) at Prairie Crossing. The Olmsted was the model most frequently selected by buyers. He also designed the horse stable.
Rick Phillips is founder and principal of Frederick Phillips and Associates in Mettawa, Illinois, where his current projects include Deerpath Farm, a 200-acre residential conservation development, and various site-built and manufactured houses in the U.S. and abroad. He also teaches advanced design at the Illinois Institute of Technology, on green and economical manufactured housing solutions for urban renovation.
This model is named for Frederick Law Olmsted (1822 -1903), America's visionary and prolific landscape architect, planner and writer. In the 1850s he travelled through the slave states as a journalist for the New York Times, and designed Central Park in New York with Calvert Vaux. Later he designed public parks for many cities including Chicago, where he laid out the huge South Park (now Washington and Jackson Parks and the Midway Plaisance). Outside Chicago he designed Riverside, a model railroad suburb along the Des Plaines River. In 1893 he planned the World's Columbian Exposition, working with Daniel Burnham and the country's leading architects.