Ogilvie Model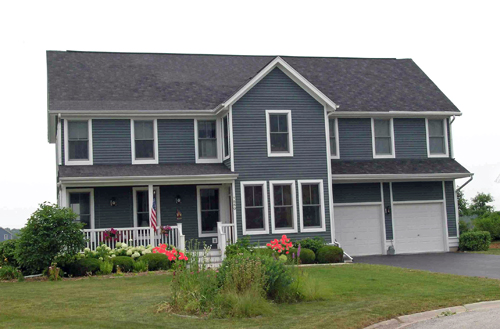 The Ogilvie Model was designed by Margaret McCurry. She designed five other models at Prairie Crossing, and the playhouse in the trees at Hedgerow Drive.
A principal at Tigerman McCurry in Chicago, she has received many national and local building and interior design awards. She was inducted into the Interior Design Hall of Fame and has been described as an Icon of Design. Her published work has been exhibited in the U.S. and abroad. Margaret McCurry: Constructing Twenty-five Short Stories includes a section about her work at Prairie Crossing.
This model is named after Richard B. Ogilvie (1927–1988). Ogilvie was elected Governor of Illinois in 1969, when the state was threatened with bankruptcy because its financial system was obsolete. Ogilvie successfully championed the state's first income tax and a Budget Bureau to control expenditures. These innovations led to reforms including modernization of the state's social services and welfare programs; the creation of the Illinois Department of Transportation, the first state transportation bonds, and the Illinois  Environ-mental Protection Agency. He greatly improved the state's Department of Conservation, and increased education funding at all levels. He helped enact the new state Constitution of 1970.  He was not reelected in 1973, largely due to the income tax.